Managing your POC devices with AQURE IT solution
AQURE is Your Central Point of Care 
AQURE IT solution can support the many different tasks you have in your daily work. AQURE can support you in the following four areas:
Managing devices
Managing operators and competencies
Managing compliance and accreditation
Managing sample flow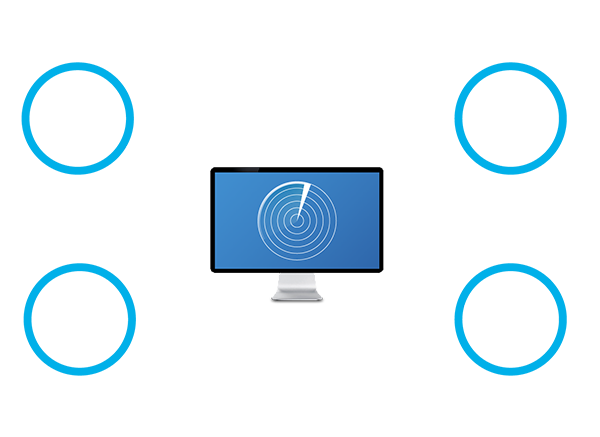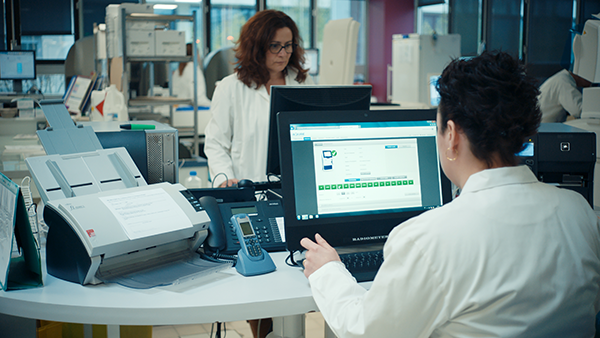 Manage devices
With AQURE point-of-care POC IT solution, you can manage Radiometer analyzers and other third-party POC devices remotely from your desk. You get both the status overview of connected devices in your dashboard and immediate email notifications if an action is needed on the analyzers.
AQURE also minimizes the need for keeping a manual record of your actions. It tracks all relevant actions in the system and provides you with complete documentation for regulatory compliance. You can also assign the issue to the relevant stakeholder, thereby supporting the correction of issues. 
Gone are the days when you need to be in front of a POC analyzer to know if it's working properly. By working remotely, you can take a more proactive approach in the daily maintenance of devices, minimize your reaction time and secure analyzer uptime. 
Manage operators and competencies
With AQURE POC IT solution, you can ensure that only trained operators can access point-of-care devices. By doing so, you can reduce the risk of preanalytical and user errors. 
AQURE tracks activities performed on point-of-care devices and operator performances on e-learning courses. It can provide you with complete documentation for regulatory compliance.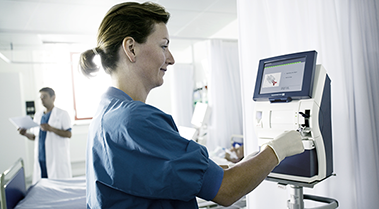 Manage operators
From a central point, you can now manage operators of analyzers by granting them access and monitoring their competency levels. 
AQURE helps you create a new list of operators for the first time or manage your existing operators. You can update devices instantly by assigning the list of newly or updated qualified operators to connected POC devices.
AQURE tracks operator activities within devices. You can be notified if the performance criteria you set aren't met, ensuring high standards for use and results.  
Manage competencies
You can use AQURE POC IT solution when your operators need to learn new functionalities or maintain their competencies.  Take advantage of AQURE's built-in e-learning option, either with the training materials available for purchase from Radiometer or upload your own e-learning content. 
You can assign e-learning training to operators. Any operator can access the e-learning modules from any connected computer in the hospital. Learning can occur individually, eliminating the need to schedule busy staff to a central training session.  
Manage compliance and accreditation
With AQURE POC IT solution, you can be inspection-ready at a moment's notice. With all relevant actions tracked on a central access point, you can get:
A notification immediately whenever a critical issue arises
The documented history of root causes and any corrective actions to be taken 
Compliance documentation at your fingertips
With this paperless reporting tool, you can track all relevant actions online and pull up reports with ease. Your troubleshooting and documents are always ready for regulatory reviews.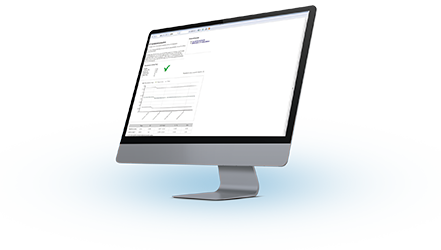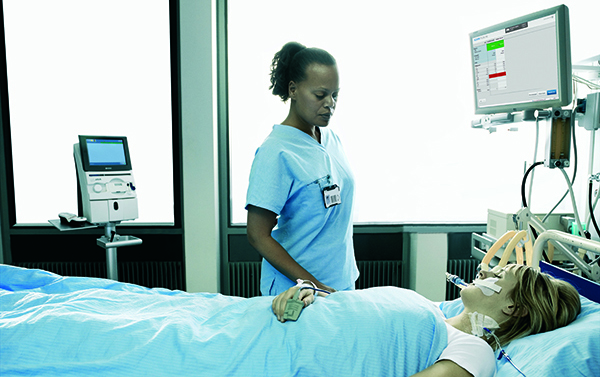 Manage sample flow
AQURE POC IT solution helps you get the right results at the right place and the right time. 
Get support in improving patient data accuracy. A connected analyzer sends test results to AQURE, which delivers the results to the Laboratory Information System/Hospital Information System/Electronic Medical Record. The test result is also instantly accessible with authorization from any computer with contact to AQURE. 
AQURE also safeguards the process of blood gas testing, informing you if the test result contains incomplete patient data. You can manually add missing data to complete the sample flow.
With FLEXLINK, a module of AQURE, you can link the sample with the operator and the patient at the patient's bedside. This supports you in avoiding the mix-up of patients and samples. You can also validate results prior to sending them to LIS/HIS/EMR. 
Technology and Integration
Designed with industry standard technology, AQURE POC IT solution helps build integration among various systems, such as LIS/HIS/EMR. 
AQURE is installed across the world and is connected to thousands of POC devices.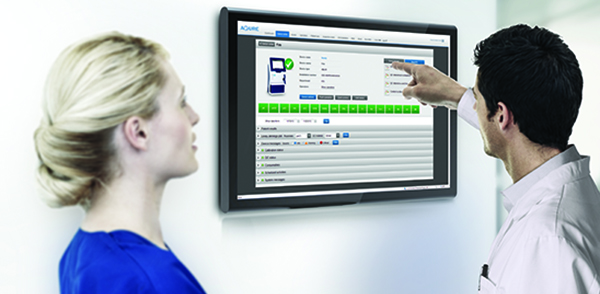 Forgot password
Radiometer Employee? Enter network username to reset password
We have sent en e-mail to reset your password