The safePICO arterial blood gas syringe
Safety-engineered blood gas syringe helps you mix properly and get results you can trust.
With the safePICO blood gas syringe for arterial line and arterial puncture, you can improve your mixing, save time for patient care and get results you can trust.
Built-in gold-coated mixing ball helps you obtain a homogeneous sample
safeTIPCAP helps you remove any air bubbles without blood contact
Barcode helps you get a correct match between your patient and blood sample
Integrated needle shield minimizes the risk of needlestick injury
Dry electrolyte-balanced heparin reduces the risk of your sample clotting
The safePICO aspirator's 1 mL label clearly shows the amount of blood you need for correct automatic mixing and measurement of all possible parameters on the ABL analyzers
Why mixing is important in the preanalytical phase
In a Radiometer-sponsored webinar on minimizing preanalytical errors in blood gas testing, 48% of participants mentioned issues related to mixing as the most prevalent errors in the preanalytical phase of blood gas testing. Examples of such errors in mixing are clots or hemolysis. 
The safePICO syringe is designed to help you adequately mix your sample. That's why it comes with a built-in mixing ball and dry electrolyte-balanced heparin, helping you obtain a clot-free, homogeneous sample and results you can trust.


The safePICO syringe helps minimize other preanalytical errors, such as: 
Manual mixing and automatic mixing
The built-in mixing ball in the safePICO syringe aids the fast and thorough manual mixing of the sample.
However, when you mix your sample manually, make sure you don't mix it too vigorously to reduce the risk of hemolysis.
Using automatic mixing integrated in your blood gas analyzer aids in obtaining a homogenous sample for correct results.
In fact, studies comparing manual and automatic mixing have demonstrated that automatic mixing is superior to manual mixing in producing a homogeneous sample and obtaining correct results.[1]


References
1. Grenache DG et al. Integrated and automatic mixing of whole blood: an evaluation of a novel blood gas analyzer. Clin Chim Acta 2007; 375: 153-57.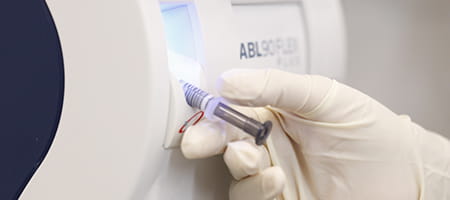 The safePICO arterial line for blood gas sampling 
The safePICO aspirator has an integrated mixing ball and a new 1.0 mL label. The new label clearly shows the amount of blood you need for correct automatic mixing. It also shows you the amount you need for measuring all possible parameters on the ABL analyzers.
The safePICO aspirator with 1.0 mL label is designed for accurate blood sample volume. With accurate blood sample volume, you use nothing more or less than the exact amount of blood necessary to produce reliable results. Thus the 1.0 mL label contributes to Patient Blood Management. 
Barcode connects patient with sample
The safePICO blood gas syringe is already barcoded, helping you match the sample with the correct patient.
With the FLEXLINK data management system, you can scan the sample directly at the bedside and link it with your patient's ID. This gives you confidence that you have the right result for the right patient – every time.
What we've done to increase your safety as a caregiver
At Radiometer, we believe that safety of caregivers should be a top priority in all phases of acute care testing.
The integrated needle shield device on the safePICO self-fill syringe lowers the risk of needlestick injury.
The cap seals the sample entirely to prevent contact with patient blood, even during transport and analysis.

Collecting blood gas samples from arterial puncture or arterial line
Watch the instructional videos of arterial puncture and arterial line blood collection using the safePICO syringe.
| | | |
| --- | --- | --- |
| How to perform an arterial puncture [2:13] | | How to collect a blood gas sample from an arterial line [1:41] |
Get the Blood gas Preanalytics app
Download the free smartphone app focusing on the preanalytical phase of blood gas testing and what you can do to avoid errors.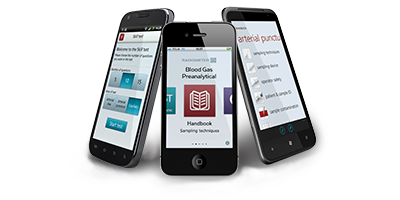 Webinars and scientific articles on preanalytical errors
Find your solution for blood gas analysis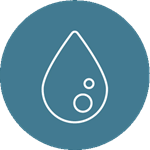 Blood gas testing
Radiometer's analyzers have high analytical performance and support both point-of-care and lab. 
Forgot password
Radiometer Employee? Enter network username to reset password
We have sent en e-mail to reset your password